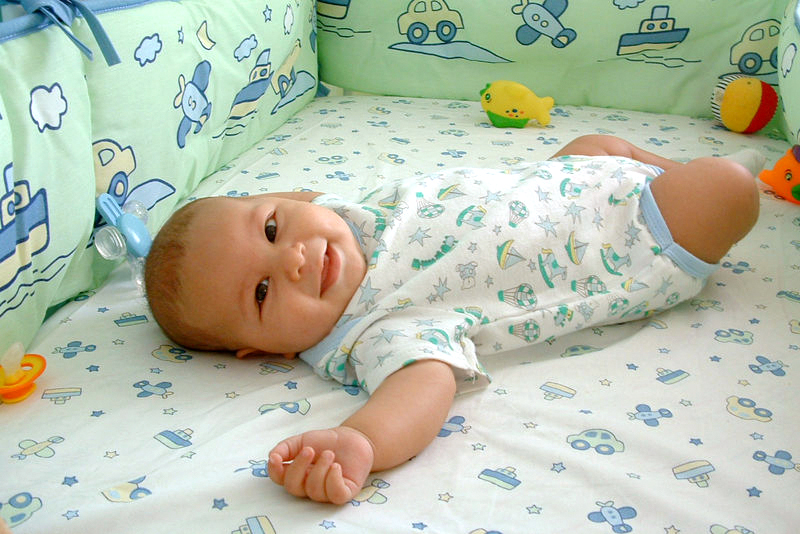 It is hard to exaggerate just how important it is that you buy the very best mattress for your baby. The baby deserves the best support for their fragile back and head. Having the best mattress possible makes this a reality. In this article we will look at some of the key aspects that surround buying a mattress for your baby. Along with the pointers in this article, It is important to emphasise that it's a good idea to take the time to look for a good mattress, if only for the safety reasons involved and the comfort of your child.
Always Buy New
Your first main concern is ensuring that you buy a new mattress. Every new baby must have a new mattress, and it's not really viable to buy a second hand mattress even if you have a second hand cot, for example, one that has been handed down by family.
The mattress must fit the bed perfectly and you must make sure that there is no gap that spans any more than 3 cm between the mattress and the edges of the cot. Anything bigger than that may mean that the child will trap their arm or leg. To make sure that you get the very best fit for your mattress, measure the inside of the cot at home then take the measurement to the retailer, or double check measurements if shopping online. If you are going into a store, then the retailer will then be able to work out the very best match in mattress size for you. This is important for a second hand cot that may be slightly more old-fashioned and may need a special mattress fitting.
A Comfortable Baby Is A Happy Baby
Remember that your baby has really weak muscle control, and on top of that they also have the issue of their body growing at a very quick rate. More specifically, the spine is growing rapidly and it must be in a comfortable position as the baby sleeps. For this reason, one of the best possible choices for babies is definitely a sprung cot bed mattress. This mattress is both comfortable and it provides the support a baby needs.
Inside your sprung bedding are many coils of metal. This means that your mattress maintains even support over a longer period of time, making it perfect for a cot bed. You can then rely upon the mattress to provide years of support for the baby at that fast pace of growth. It is important to remember that the more you spend on sprung cot bed mattresses the better the mattress, which then allows for longer support. Better quality sprung cot bed mattresses are heavier so it will take more time for you to change the sheets etc. but they do provide incredible levels of support.
Take the time to choose a good mattress for the baby. Sprung cot bed mattresses are the best you can have. However it is important that you buy the best mattress for your baby, which means the best support and fit.
Article by Peter Shorney